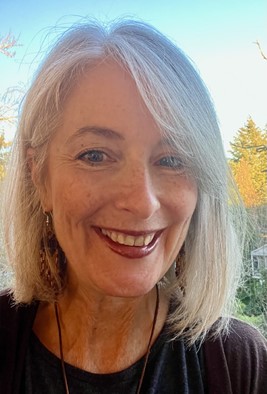 Ally Burr-Harris' areas of specialty include adoption, parent-child attachment, trauma, loss or bereavement, emotional regulation, and behavior problems. She is the lead clinician on the Trauma and Attachment Team. Ally utilizes family therapy, cognitive-behavioral therapy, and evidence-based trauma and attachment treatment interventions. She utilizes parent coaching in attachment skills, positive parenting, and behavior management skills. Other interventions include Collaborative Problem-Solving (CPS), narrative work, structured play and art therapy, and individualized methods for building and mastering social, emotional, and behavioral skills.
Ally is a qualified provider of Trust-Based Relational Intervention (TRBI), Eye Movement Desensitization Reprocessing (EMDR), Trauma-Focused Cognitive Behavioral Therapy (TFCBT), and Parent Child Interaction Therapy (PCIT). When adult issues are interfering with parenting, Ally provides individual, relationship-based, supportive therapy with adults. She also provides consultation and training to parents and professionals on topics related to adoption, attachment, trans-racial parenting, child abuse, and other forms of child trauma. Ally received her doctorate in Clinical Psychology from the University of Missouri-Columbia. She has worked in the child mental health field since 1988, and she has been a licensed psychologist since 2000. She has served on the Board of Adoption Mosaic, and she was previously the director of a child trauma program affiliated with the National Child Traumatic Stress Network.
If therapy were as easy as telling someone what they needed to change, we'd often just need one session. I see therapy as a journey together where I partner with you, truly listen, stay out of judgment, and empower you to create the change on the path of healing that you want. I would have burned out long ago if I didn't believe in resilience. It is a joy to be able to bear witness to healing every day through my work with children and families.
We're Here to Help
Get started on your journey now.